Tálca + Nagyzsákos töltőgép súlymérővel
Tálca + Nagyzsákos töltőgép súlymérővel
Száraz anyag garat – siló: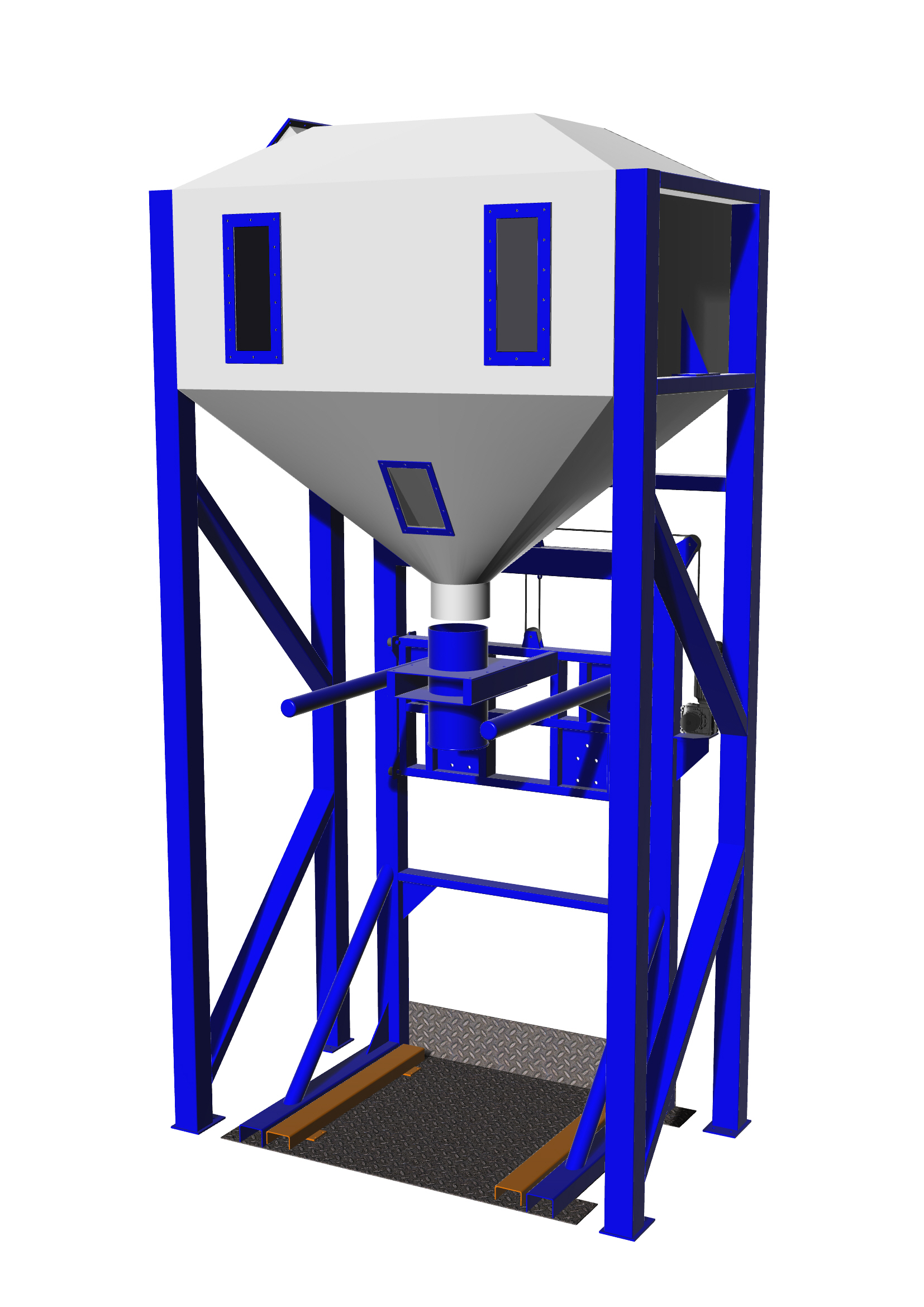 A BigBags töltőanyaga:

The filler with the weight of BigBags is used for filling and weighing large-volume bags up to a maximum of 2000 kg. The device facilitates the handling of empty and full bags and controls the dosed amount of material in the big bag. The filler is equipped with an electronic scale with a weighing accuracy of 0.5 kg, the evaluation indicator including the display is part of the device, it can be equipped with a printer for printing the weighing ticket.
The filler is a steel structure made of steel profiles and sheets. There are sliding forks on the construction, which allow easy hanging and lifting of the big bag, which sets the height of the bag and can be shaped into the required shape for better filling by lifting. This is ensured by an electric motor with a gearbox, the control is by means of buttons from the switchboard, the end positions are secured by limit switches. Filling can be set to the required amount, when when the set amount is reached, the filling stops automatically, the device gives a light and sound signal to replace the big bag.
Műszaki adatok:

Fénykép: