Mixing line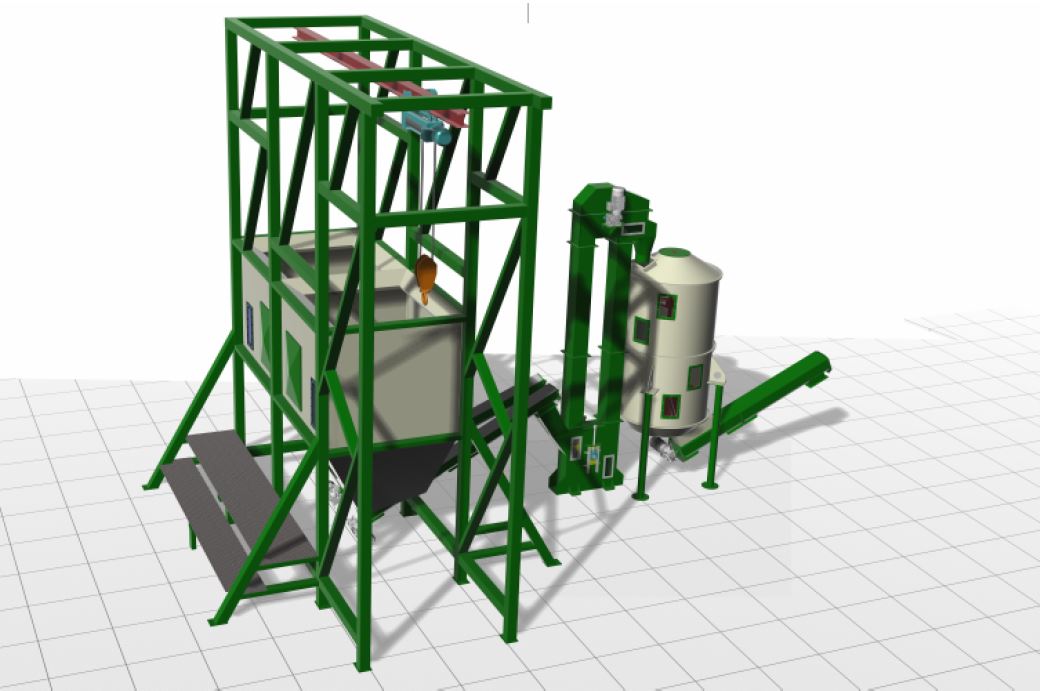 We offers mixing lines for mixing bulk mixtures. Mixing of the mixtures is achieved by combining the mixtures in a bucket conveyor and full mixing in a vertical mixer. The percentage of mixed mixtures can be easily regulated by speed of input conveyors.
Our technologies are implemented in a modular design with a minimum guaranteed output from 250 kg / hour to 1200 kg / hour.
Components
steel construction with crane
2 chamber silo
2 filling screw conveyors
bucket conveyor
upright mixer
output screw conveyor
Project
During the elaboration of the technological project the current customer conditions requirmnets are respected. The composition of the technology is implemented with minimal need for building modification and negative production affect.
Realization